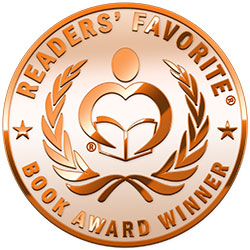 Reviewed by Charity Tober for Readers' Favorite
South Face by C.F. Waller is a thrilling paranormal fiction read. The story recounts how in 1989, Karl and Fiona Blaine, along with their friend Zachary, went on a Mt. Everest climbing expedition, but only Zachary came back alive. Twenty years later, an unrelated climbing group on the same mountain discovered Karl Blaine's remains and only one person from that group came back alive, proclaiming an unbelievable ghost story. What exactly happened on the first climbing expedition? How did Karl and Fiona Blaine really die? What happened to the second climbing group? Is the far-fetched ghost story really true? And what will Zachary do with the new unfolding information (does he know more than he's letting on)?

First off, I found the cover of South Face to be really intriguing and eye-catching. Readers will be able to tell that they are getting into something mysterious, deadly and paranormal just by looking at it. I really enjoyed how the author switched character views from chapter to chapter – it really interwove the mystery of the story together by coming at it from multiple angles. There was a never a dull moment (so much suspense!) and it was definitely a page-turner as I could not wait to find out what really happened on that mountain. The premise of three (or more) people going up the mountain and only one returning was such an eerie and mysterious storyline. I can't wait to read more from this author. I would highly recommend South Face by C.F. Waller to all paranormal, thriller and mystery genre fans.