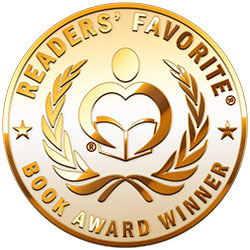 Reviewed by Anne-Marie Reynolds for Readers' Favorite
Sparkles of the Season by Susan Jean Ricci is a short seasonal story. Sonia is facing losing her husband to an early death. Lars plays in the NFL but his wife doesn't share his passion for the game, left at home with their son while he's off touring. When she serves him with divorce papers during a game when he gets injured, he starts a battle for the custody of their son, Jeff. After losing her husband, Sonia picks up her camera again and sets up her own business. Hired as Santa's Helper, she photographs the children as they visit him in his grotto. And that's when she meets Lars and Jeff. Falling hard for each other, Lars and Sonia find themselves being egged on by their own single parents. With Christmas and the New Year on the way, can the season work its magic? Or will real life get in the way?

Sparkles of the Season by Susan Jean Ricci is a short, sweet story. It's not just a Christmas romance story; it's a story about dealing with loss, about learning to grow and about second chances. There are two separate stories that intertwine perfectly, with well-developed characters that are realistic and likable. You will feel the pain, the joy and the love these characters feel as their stories play out in this heartwarming tale. You don't need to wait for the holiday season to read this; it's a charming read at any time of the year. It is well-written with a great plot and more than enough action to keep you reading. It deals with loss and grief very well in a story that will stay with you long after you have finished it.