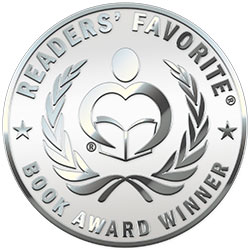 Reviewed by Grant Leishman for Readers' Favorite
Spirit Runner by Richard Ferguson is a book that celebrates that indefinable character inside us all, the indomitable human spirit. We meet young seven-year-old Ron Campbell, a promising age-group athlete, who ends up facing the worst that life's circumstances can throw at him. After losing his entire family in a horrific car crash, Ron is left in hospital, with multiple broken bones and legs that may never be of much use again. The doctors say Ron will struggle to even walk properly again, let alone ever run. Ron's dream of emulating his father and running for the USA in an Olympic marathon lies shattered in the car wreck that took his family from him. Ron's grandfather believes in his grandson and sets about to help him rebuild his broken dreams.

Although this book is probably targeted at the teenage and young adult market, I found the universal messages of hard work, dedication, and belief in one's self to be equally applicable to all ages. The writing is simple and straightforward, which will appeal to the younger set, and there are more than enough adventures and escapades to satisfy any reader who likes a few twists and turns. What I particularly enjoyed about this story was the development of the friendship between Ron, Dovey, and Emil. We watched this grow and flourish over the course of the narrative and it was his friends, more than anything, that helped contribute to Ron having the strength to fight the overwhelming odds against him. What Ferguson has achieved is to show us that with courage, determination, and a will to succeed, anything is possible. I applaud his efforts and his book, Spirit Runner.