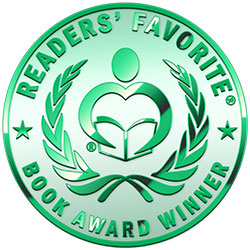 Reviewed by Stephanie Chapman for Readers' Favorite
Michael J. Bowler's Spoiler is the last book in the Healer Chronicles series. It depressed Alex that his twin Andy had stolen his ability to "spin." Colonel Walker lifted Alex's spirits by reminding him of all of his strengths and how the other teens considered him a big brother. When Father Pat brings Cardinal Leone and Samuel Montour to see Alex, he learns he is part of a prophecy as "The Healer." The prophecy claimed dark entities could cross over to possess humans on Halloween night, causing the world to fall into darkness. However, only Alex could open the gate. Meanwhile, Andy was with the Teacher. She wanted Andy to transfer his hate and anger onto people, but he was unable to open the gate for her. Alex could feel Andy's darkness when he failed. Walker told Shaw of his suspicions about some people on the base, and together they took precautions to keep Alex safe. Would their plans prevent Ms. G from throwing the world into total darkness under her control?

Michael J. Bowler built tension and suspense by presenting Alex's inner turmoil regarding his brother. Ms. G was the epitome of a tyrannical leader and she was compared to Hitler, Stalin, and other historical dictators bent on world dominance. This is a character-driven story, but every individual is important to the overall plot. People who didn't have special abilities could hold their own and serve a purpose during high-stress moments. It described the villainous protagonists in such detail that I could picture their lack of empathy and a desire to promote Ms. G's agenda. Each transition between characters was fluid and easy to follow. The unpredictable changes that were added to the plot captured my imagination. I appreciated that the story wasn't bogged down with jargon when explaining scientific and technological processes. The end of the story was exceptional in tying every event together. I recommend Spoiler to science-fiction and dystopian fans that enjoy connecting with all the characters in the story.