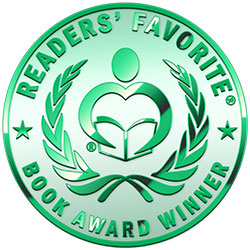 Reviewed by Rosie Malezer for Readers' Favorite
Stalker, My Love is a romantic tale of suspense and mystery, written by Zack Scott. As the well-known admirer and stalker of Rosalyn Ray, Rhett Calloway seems to be the likeliest of suspects when Rosalyn disappears, after she storms out of a bar where her friends had been drinking. Rosalyn's best friend, Elliott Venice, had woken up the next morning in the bed of Earl Wick – Rosalyn's boyfriend. After finding Rosalyn's abandoned car overturned by the river bank, a frantic search begins. The discovery of a man's body nearby leads to more questions than answers, leaving an entire town aghast as all fingers continue to point towards Rhett. Why had Rosalyn been so anxious to leave town that night? Who was she running from? With all parties, from her boyfriend to the mob, under suspicion, people's deepest and darkest secrets are unveiled as each piece of the puzzle from that evening unfolds, leading to a shocking discovery.

Zack Scott's incredibly well-written story brings many different genres together in order to tell a complex tale. Rosalyn is the daughter of the most powerful family in town, and their connections and influence reach farther than anybody could have thought. As a battered woman who refuses to leave her abusive boyfriend, Rosalyn was destined to meet with a shocking fate. Each character in the story seems to have motive, an incredible lack of memory, a deep devotion towards Rosalyn and a subconscious regret which they cannot explain. It makes for one of the most exhilarating and thrilling whodunit stories I have ever read, with just the right amount of mystery, humor, love and hate. Rivalries are at their most explosive as the truth slowly comes to light. No crime is more horrifying than the one you had no idea you'd committed before it's too late. Stalker, My Love is masterfully presented and will be sure to appeal to readers who are die-hard fans of mystery, romance, and more plot twists than the most daring of roller-coasters. I thoroughly enjoyed the emotional journey which Stalker, My Love took me on, and look forward to Zack Scott's next masterpiece.