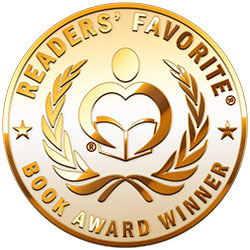 Reviewed by Peggy Jo Wipf for Readers' Favorite
Kathryn Le Veque has created a world of immense danger, reigning turmoil, and skilled warriors that step up to conquer rebellion. In Starless: The Executioner Knights Book 3, two such warriors have acknowledged that the competitive spark between them has changed to a different kind of spark. Achilles de Dere is an aggressive Executioner Knight that finds Susanna de Tiegh frustrating and headstrong. Susanna will not put up with Achilles' bullying and arrogance. These two fought throughout The Mountain Dark (book 2 of Executioner Knights) until Susanna is wounded during a battle and Achilles nurses her back to health. Now they explore their changing affection in their own way, which is awkward for warriors. They take Susanna to heal at her brother's castle, but Achilles realizes later he may have just sent her to her death.
 
With the skill of a veteran author, Kathryn Le Veque ties several of her books and characters together. Starless seizes the reader's attention from the very beginning as Achilles and Susanna are so used to being aggressive, but now they are traveling down unfamiliar territory in a relationship. The storyline is intriguing as danger is never far from them, but now they have something to lose. The pace quickens as enemies of the throne are in the most unexpected places, forcing them against each other. Overall, I loved the thrill of a blossoming new romance, yet the suspense of a hidden enemy and unspecified danger makes this novel an absolute must-read. No wonder Kathryn Le Veque is a bestseller; she enchants her readers with a kingdom that is more realistic than the history books.