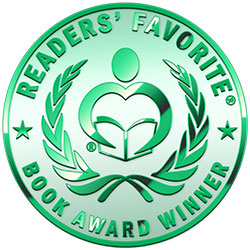 Reviewed by Becky Walker for Readers' Favorite
In a brilliant start to this new science fiction series, Mary Fan's writing is fluid and poetic. Starswept centres on the fate of fifteen-year-old Iris Lei, a talented violist who has lived under the protection of the Papilio performing arts school since birth. Earth, 2157, is a dismal place. In this dystopian society, poverty abounds. One of the few ways to escape a life of misery is for a talented artist to impress the rich and powerful from the far-off planet of Adryil. This advanced, telepathic alien race prizes those that perform to the highest standards and the aim of every student at Papilio is to 'rise in the rankings' and attract an Adryil patron before they 'age out.' Students and their families are in debt to the school, so even if they are lucky enough to find patronage, it will mean a lifetime of service in order to repay the vast sums involved. Despite this, it is every pupil's dream, for at least they will have an opportunity to live a better life – on Adryil – and, if they succeed, possibly help their loved ones in the future.

Iris's only true friend in this fiercely competitive environment is Milo, a ballerina who is gradually losing faith with the system. When Iris has a chance encounter with Dámiul, an Adryil youth being chased by the authorities, her life takes a dramatic turn. Via telepathic communications, he warns her that there is more at stake than her musical career. As their relationship starts to blossom, Iris begins to uncover the shocking truth that questions everything she has taken for granted.

The author, Mary Fan, has a lovely flowing style, elevated with enchanting descriptive passages of music and art that contrast so well with the dark portraits of an unfair and unbalanced society. Iris's character, at the start of the book innocent and somewhat naïve, evolves with the story to become a more analytical and feisty protagonist. Her relationship with both Milo and Dámiul are central to this growth and development, the romantic elements agreeably intertwining with the brooding political backdrop. Some of my favorite sections were those relating to Iris's inner thoughts as she plays 'Butterfly's Lament', the piece she chooses to play at the school spectacle, drawing a parallel to her growing feelings for Dámiul and her fear that a match between an Earthling and an alien could prove futile. However, this is much more than a romantic read. There are probing questions about the misuse of power, ethics and inequality. I thoroughly recommend Starswept to young and new adults - who will identify with Iris's coming of age – and also to older readers who are looking for a unique and compelling read. Bring on the next book in the series!