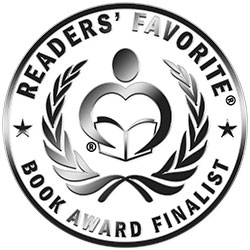 Reviewed by Janelle Fila for Readers' Favorite
Steel Maiden (Divided Realms Book 1) by Kim Richardson is a young adult fantasy and the first book in the Divided Realms series. In a land of banned magic, religious sects, and dark secrets, Elena hides her mysterious healing powers and hand to hand fighting abilities. When Elena is caught attempting to steal a valuable jewel, she is given one alternative to death. So she becomes the high priest's champion in The Great Race, throwing herself into the deadliest race in the realm. As Elena discovers more about her own secrets, she realizes the race's mysterious truth. It is up to her to stop the evil that looms over her homeland before it becomes too strong and consumes them all.

This story is chock full of adventure, action, and sizzling romance. But it can also be creepy, with demons and monsters and evil priests vying for each other's souls. This story isn't for the faint of heart, but it is written with such richness that readers who give it a try will not be disappointed. The characters are strong and very well written, especially Elena and Mad Jack. Elena has a grim determination that readers will respect. She never gives up, even when she worries that she can't win. Everything she does is for her love of other characters, and that love is inspiring and contagious. Mad Jack is a complex character who keeps his story a little closer to his chest, but as readers begin to peel back layers, they will discover his wonderful complexity as well.