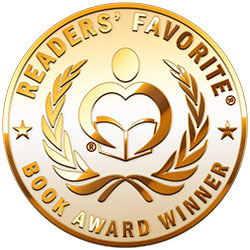 Reviewed by Pikasho Deka for Readers' Favorite
Steel Trap is the fourth installment of The Jack Steel Action Mystery Thriller series by Geoffrey Saign. Jack and Christie embark on a top-secret mission to retrieve a CIA asset from the Bahamas. However, their plan goes haywire when men belonging to a rogue Russian SVR agent, Dima Borodin -- involved with the murky world of human trafficking -- appear to abduct the same agent, Mattia Leone. Matt has a list containing the names of powerful individuals involved with the global trafficking of young women. With their backs against the wall, Jack and his team receive unexpected help from a mysterious woman who saves the life of Matt's girlfriend and former SVR officer Anton Sokolov's daughter, Valentina. But now, a team of rogue mercenaries is on their trail who will stop at nothing to get their way. Can Jack complete this mission?

A breathtaking mix of action and suspense makes Geoffery Saign's wild rollercoaster of a novel an absolute blast to go through. Steel Trap provides thrills galore as we follow a close-knit group of highly trained individuals working in a protection agency hired by the CIA and finding themselves embroiled in a global conspiracy facing mercenaries who match them step by step. The plot moves at a blistering pace, keeping you engaged with its twists and turns and an action-packed narrative. I found the characters well-developed and easy to root for. The camaraderie between the members of the Greensave Protection Agency was my favorite aspect of the book. If you're a fan of action-packed thrillers, definitely check out Steel Trap.