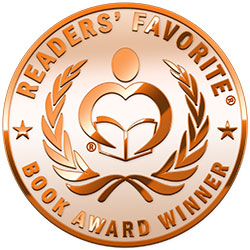 Reviewed by Jennifer Ibiam for Readers' Favorite
How far would a hurt person go to exact revenge? As high school students, identical twins Jack and Erick loved each other so much. They were stellar students and basketball stars, but Erick was the stronger one and got a harder push while Jack got all the pampering. Things changed after the state championship when something happened between the duo and their father, Coach Zak. Erick married Addie, the girl his brother loved, while her sister, Rachel, loved Jack but couldn't get his attention. Eric and Addie finally had a baby after many years of trying. However, tragedy struck a day after the new baby's baptism. Someone kidnapped her and everybody in the love triangle had motives. Who took baby Elizabeth? Read Stolen Blessing by Jim Sano for the details.

Stolen Blessing by Jim Sano was a novel that had me waiting to exhale. It had me hooked from the first page until the very end. If you love mystery, suspense, and detective stories, this book will appeal to you. However, prepare to be shocked because things are never as they seem. I enjoyed reading this novel and the flawless editing enhanced my pleasurable experience. The unpredictable storyline, brilliant plot, and dialogue were superb. I also give extra points for the character development because the core characters were class acts. Our dear Father Tom, Angelo, and Detective Brooks had me laughing a lot. Sibling rivalry is a thing, but when fueled by the parents, it could brew disastrous consequences. Also, the importance of honest communication cannot be over-emphasized. When in doubt, ask questions with an open mind. I was baffled at the way a person's mind worked, but the end was satisfactory. Please, write more, Jim!