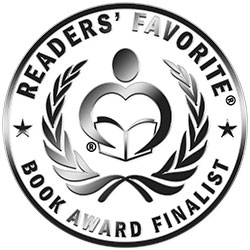 Reviewed by Grant Leishman for Readers' Favorite
Summer Warrior (The Clan Donald Saga Book 1) by Regan Walker is an example of historical fiction at its very finest. We travel back to the mid-1100s to the rocky isles of Scotland's western coast whose people for so long have been harassed and subjugated by the northern warriors – the Norsemen. Somerled was of mixed parentage, with a Gael father and a Norse mother, yet he carried the blood of royalty within him, able to trace his ancestry right back to the original Irish High Kings. When Someled's father is killed in battle against Norse pirates, some of the Clan leaders approach Somerled and ask him to lead the clans in a war to reclaim the Scottish Isles for the Gaels; to drive the Norse pirates back to their homelands forever and free the simple villagers to pursue their lives in peace and harmony. Somerled has big dreams for his new kingdom, foreseeing a string of defensive castles stretching up the seaways of northwest Scotland that will allow them to track and intercept any sea traffic that threatens the people's peaceful existence. His life, however, will be forever changed when he captures a glimpse of the beautiful Princess of Man, Ragnhild, astride her horse, as they pass the island in their longboat one day. He determines that the gorgeous Ragnhild will one day be his bride and share his kingdom with him. He is, however, in severe competition for the princess's hand with the evil Earl of Orkney, Rognvald, being principal in the line of suitors vying for her hand. Love is rarely the first consideration when a marriage is being contemplated in medieval Britain and Somerled will need to prove his right to claim the daughter of King Olaf of Man.

As a big fan of situational, historical fiction woven around true, known characters and events, Summer Warrior fits the bill to a tee. Although this period of history has been covered by a number of authors, most have concentrated on the battles for England, Wales, Scotland, and Ireland. This is the first story I have read covering this period of what was an extremely fractured Great Britain of the time, focusing on the isles of western Scotland. Author Regan Walker has penned an enthralling tale of heroism and love that transcends time and place. Her sweeping story of Somerled and Ragnhild gives us two characters that seem almost out of place in a time characterized by violence, a low value for human life, and a bitter struggle just to survive. This tale reminds us that everyday common people of the time were no different to us today – they wanted to live their lives in the best way possible and to pass on a better existence to their children.

The story is expansive and although it is essentially a love story and a beautiful one, at that, there is no shortage of excitement, action, and battle. Somerled is a tough, fair, and principled leader who always puts his people's needs before his own. In a time when royalty and nobility were to be feared and often despised for their callous treatment of everyday folk, his character shows that it is indeed possible to rule with humility, kindness, and fairness. The story swings from one perspective to another and never allows the reader to become bored or want to take a rest. It just drags you along helter-skelter from one dilemma and adventure to the next. This is a fantastic read and one I can highly recommend. I will certainly be seeking out more of this author's work.