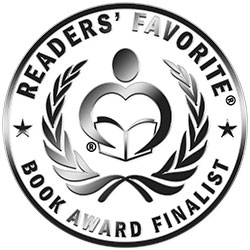 Reviewed by Lisa Jones for Readers' Favorite
Super Cowboy Rides by Daris Howard tells the tale of a boy named Tommy. Life growing up on a farm was far from boring as Howard portrays. Tommy has many brothers and sisters and he is no stranger to hard work at such a young age. He did not attend school until he was five, missing out on kindergarten as he was needed to work on the farm. From the very first day, he was taunted by the other children because he could not read. Life at school was horrendous for Tommy and he was constantly bullied. It was only when the ringleader shot his dog called Tippy and ran over his lamb with a snow-mobile that he could not take any more and he finally snapped. Taking on five bullies was a challenge by any standard but from that day on, they never bullied him again. There are also other funny chapters that remind me of my own carefree childhood and it was lovely to go back in time and reminisce.

Daris Howard delivers an amazing story in Super Cowboy Rides. I can honestly say, hand on heart, that this is the first book that has ever made me cry. The raw emotion and the mixed feelings that transpired from what one cruel child did to a defenseless dog and a lamb on a snowy day was beyond words. I felt Tommy's pain and anguish and it was extraordinary. There were also many things in the book that made me laugh and remember the innocence of childhood. I especially liked the chapter about the parachute invention and the cat who was the crash test dummy; it was hilarious! I loved everything about this little gem of a book and Daris Howard shows true potential as a writer.