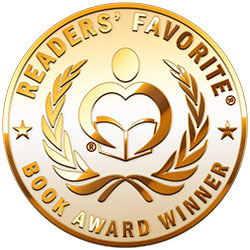 Reviewed by Amy Raines for Readers' Favorite
In Survivors of the Sun, a post-apocalyptic thriller written by Mia Kingslie, everything is gone. The power, the water, any means of communication and there's barely enough food left to ration. Georgia's husband, Nathan, is missing and she has to decide what to do next to ensure the survival of her loved ones. With the world now in shambles, reeking of devastation, Georgia ventures out to find some place safe with better resources. People in desperation have turned to vandalizing and looting for the things they need to survive by whatever means necessary in this post-apocalyptic world. Can Georgia lead her loved ones to safety before they become victims of this new and violent world? Will she be reunited with Nathan or is he gone forever? How long can Georgia keep her loved ones safe from those that would hurt them? Will they ever find out what set off this apocalypse to begin with?

Survivors of the Sun by Mia Kingslie is a riveting, well-written story with a plot that gets more and more interesting as horrifying events unfold in a world that has been turned upside down. The characters are highly developed with personal traits that add momentum to the story. I recommend Survivors of the Sun to anyone who enjoys reading about what the world would be like if everything suddenly changed and the survivors had to learn how to fend for themselves or die trying. I love how Kingslie does not spare the reader the horrible details in the plot's events as they unfold. I hope to read many more stories by this skilled author in the future. A wonderful story!