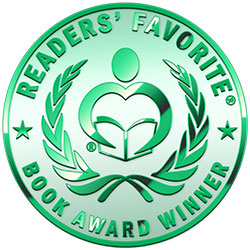 Reviewed by Stephanie Chapman for Readers' Favorite
J.J. Sorel's Take My Heart is a romance novel with a twist. Ava Rose has taken a job caring for an elderly woman in the evenings. Agatha proves to be an unfiltered, martini-drinking, smoking, Wuthering Heights fan. Ava looks forward to her evenings with Agatha and ends up discussing her love life. Justin didn't fit the bill for love, but her mother insisted she should marry for money rather than for love. Then Justin's stepbrother enters the picture with revenge on his mind. Bronson had an ulterior motive when he went after Ava but finds himself completely infatuated with her. After spending the night with Bronson, Ava discovers the journal he had written to get revenge against Justin.

Take My Heart isn't an average romance novel. J.J. Sorel has crafted suspense and mystery into this intense, passion-filled story. The amount of drama balances well with the steamy scenes, making the book hard to put down. Agatha was funny with how forward and unfiltered her comments were. I could imagine the little old lady sipping martinis, smoking cigarettes, and retelling her life in tantalizing detail while modest Ava sat there blushing. The parallels between Ava and Bronson with regard to Agatha's tale of her romance with Monty are discernible. The ending of the book is completely unpredictable and adds to the mysterious events that occurred that Ava couldn't predict. This steamy, suspense novel is a 5-star novel I would recommend for fans of gothic romances. The characters are sure to entertain, the dialogue is engaging, and the plot is well-developed. My favorite feature of the book was the multiple storylines being blended together and the uncertainty of Ava's decisions affecting all of them. I have read this book twice, and it never failed to hold my attention.