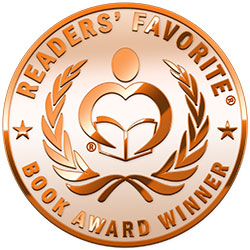 Reviewed by Romuald Dzemo for Readers' Favorite
Taming Jenna: Sensuous Western Historical Romance by Charlene Raddon is an engaging romance with strong hints of the Western genre. Jenna Leigh Whittington and Branch McCauley are two fascinating characters, and in a normal set-up, it would be hard for them to be together. Jenna grew up abandoned by her father at the young age of seven and throughout her life, she'd learned to depend on herself and to handle a gun; a tough girl who knows that men should be kept at bay. But all that changes when she meets McCauley, a guy who knows just what it takes to tempt and turn any woman on. While McCauley has his misgivings about a young woman capable of wielding a gun like Jenna, he finds her irresistible. The only problem is that she is not a pushover. Can he tame her?

Charlene Raddon is a great storyteller and her handling of character is impeccable. The background of the characters is well-written and it is easy for readers to understand how Jenna came to be the strong-willed, self-reliant, and confident woman that she is. The emotions of the characters are well-explored and readers can easily identify with them. The author has created a powerful conflict by writing characters that are strong and flawed, and I enjoyed the struggle as both McCauley and Jenna fought to prove they can't bend their will to the other. The prose is impeccably good, littered with beautiful descriptions, and imagery that is very reminiscent of the Wild West. Taming Jenna: Sensuous Western Historical Romance is emotionally intense, packed with action, and sensuality. It provides an absorbing reading experience for fans of romance.