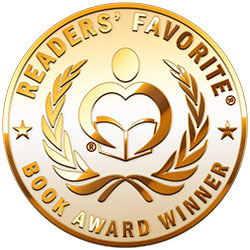 Reviewed by Romuald Dzemo for Readers' Favorite
Tattle Tales: Tattoo Stories and Portraits by Brandy Isadora showcases an appreciation for the art of tattooing and explores its impact on life and contemporary society. The author has always fancied getting a tattoo against the will of her mother, and she finally got her first tattoo while in college in her freshman year from a local tattooist. She started meeting people who were heavily tattooed while on tour with her band. In this book and in beautiful photography, she captures the art of the tattoo and presents characters with unique tattoo history and designs.

Tattle Tales: Tattoo Stories and Portraits by Brandy Isadora features interviews with a wide selection of characters, each with a unique background. Readers encounter characters like Michael, a school teacher; Larry, who is a music producer; Tillie, the retailer; the musician, James; Mel, the retailer; Janet, an inbound marketer, and many others, including models, personal trainers, and cosmetologists. Behind each tattoo is a story, a message for the beholder, and a world to explore. This book helps readers understand why some people get tattoos and how some tattoos reflect their backgrounds and stories. The story also uncovers how people look at those who tattoo. The author asks characters in the book to share their stories and she asks a unique question of each one. I enjoyed how the interviews reveal exciting journeys with their tattoos. This is a great book for readers who enjoy tattoos and art in general, filled with beautiful images and information on an art form that is increasingly becoming part of contemporary culture and an expression of identity.