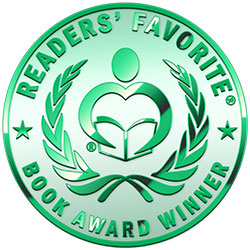 Reviewed by K.C. Finn for Readers' Favorite
Tegen Hunt is a work of edgy, dark urban fantasy penned by author Inge-Lise Goss, and it forms the fourth novel of the Tegen Series. In this new and suspenseful adventure, we are reunited with Sara and some of the colorful characters from her past as new dangers and new mysteries loom overhead. A Tegen whom Sara took a confession from has now escaped from custody, and the immortal fugitive is dead set on a powerful vendetta to capture Sara to prevent her from talking. Meanwhile, a suspicious death sends Sara to an investigation in New Mexico, but what's waiting for her there in the criminal underworld only complicates matters further.

Despite never having read this series before, it was so easy to fall into the shadowy, immortal world of Tegens and the structure of rules and laws around them. Fans of both supernatural fantasy and crime novels are sure to enjoy the blending of genres, which author Inge-Liss Goss does really intelligently. The result is a noir-feeling fantasy novel with high stakes and action, which also has a realistic, procedural crime drama feel to it. On top of this, the development of Sara's character, and her relationship with her lover Conner, is really well written, and it provides a lot of emotional depth and understanding for both characters as the plot deepens. Overall, Tegen Hunt is a well-plotted fantasy adventure with plenty of dark little twists and turns to keep readers entertained from start to finish: a highly recommended read.