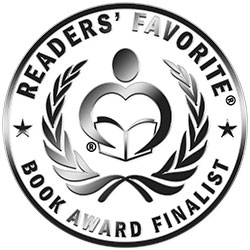 Reviewed by Mamta Madhavan for Readers' Favorite
Tell Me Your Story: How Therapy Works to Awaken, Heal, and Set You Free by Tuya Pearl discusses a relevant topic, that of mental health, and is a good guide to overcome anxiety, depression, addiction, compulsions, obsessions, confusion, self-doubt, fear, and grief. Therapy is a journey to the true self and it is a place beyond the wounds, defenses, and baggage. Through this book, the author invites all readers into her private realm to get acquainted with the therapist and experience the transformational process that results in a growth in clarity and insight. The book stresses the importance of awareness, which is the first step to setting ourselves free from emotional wounds, and that will lead to the opening of a few doors, and helps readers accept the reality of their experiences and clear away all obstacles to their freedom.

Tell Me Your Story is honest and insightful and the stories shared will make everyone realize the importance of opening their dark rooms and getting their murky spaces cleaned up so that healing and transformation can happen. The author also looks at dysfunctional families and common destructive messages that many carry along with them through the years. The case study of Faye takes readers through her anxiety, loneliness, and an unwanted phase which started when her mother disappeared and a repeat performance is seen when she does the same thing to her husband. Each case study introduces readers to unbalanced adults, and the kind of people who manipulate and hurt others through their words and actions.

The author's personal stories of wetting her pants when she was young and her mother making her cry, or being slapped for spilling milk take readers through the sad stories of her childhood. Whether it is about Faye, Aaron, Rita, or the author, this is a good read for all those who are undergoing problems related to mental health, and is an eye-opener to many who are unable to understand relationships, personal struggles, and family equations. The concept of imagining being a client, and telling their story by using the prompts that will enable one to make discoveries and gain clarity on the way to personal freedom, will be helpful to many. Readers can look at it as a session while they capture their thoughts, feelings, or images that come while jotting these down in a journal or talking into a recorder. Tell Me Your Story deserves five stars because it is very well written, making it interesting to all readers.