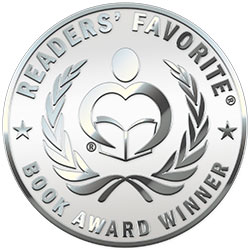 Reviewed by Grant Leishman for Readers' Favorite
Ten Tales of a Dark Tomorrow by Kevin A. Kuhn is a collection of short stories, which the author describes as inspired by the original Twilight Zone series. The majority of the stories are either science fiction or unusual happenings in normal life. The author brings us variety from My Little Girl, which explores the concept of parallel worlds and how a mother would deal with her daughter being sucked into one and replaced with an "almost" perfect copy through to a humorous story of a young girl, chosen at random, to be Sally-Ann Queen of the Galaxy – will this pre-teenage earthling be as easy to manipulate as the powers-that-be believe? In between we have a collection of sci-fi and paranormal including Let's Ride Bikes, where time appears to slow down dramatically for two young friends whenever they go bike-riding; Nana's Memory Box that allows a young woman to experience the memories of her grandmother and her mother through the magic of some ancient Shaman beads; Teach A Man To Fish, which explores the moral dilemma of killing alien beings for food that may in fact be sentient, just like us; and a number of others.

As a reader, it is nice, sometimes, to put down the long, epic novels and pick up a book of clever, well-written, pithy short stories, often with a message. Ten Tales of a Dark Tomorrow certainly fulfills that desire. Author Kevin A. Kuhn has done an excellent job of putting together a collection that has enough variety to sustain the reader's interest and also stays true to his concept of following the Twilight Zone paradigm. Each story was unique, interesting and enjoyable – unlike many collections of this nature, I didn't feel there was a dud in amongst the ten. When you are reading a collection like this, though, certain stories do jump out and resonate more with you than others. Such was the case with me and my two favorite tales in this collection were For the Hive, in which I felt the author perfectly summed up the dangers to humanity on relying too heavily on AI. Here we have AI whose core programming was to protect humanity at all costs – what this essentially meant was reducing all risks and the result of that, not surprisingly was boredom, lassitude, and a lack of creativity within the population. I thought this was a telling tale, well worth the read. My second favorite story in the collection was The Case Against Humanity which raised some fascinating insights into how humanity could be viewed by superior beings in the universe and how we would fare in comparison to other alien societies. All in all, an excellent collection and one this author should be very proud of.