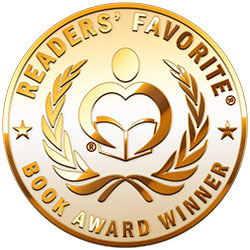 Reviewed by Renee Guill for Readers' Favorite
The 30-Day Job Search: Supercharge your Resume, Renew your Motivation, Secure & Succeed at more Job Interviews, and Negotiate your Salary like a Pro! by Hamza Zaouali is a story about Lisa finding a job. It is based on a real-life story. Lisa only has a month to find a new job or she will be deported from Dubai, so she hires a coach to help her and finds many new techniques to assist her job search. Lisa learns how to write a proper resume, and how to sell herself for the best salary. She also learns new techniques for Linkedin and Google search. The story is a step by step guide to finding a job.

I thought that The 30-Day Job Search by Hamza Zaouali was a real eye-opener. I loved that he uses a story to show the steps, instead of just giving them straight to readers, as most books do. I thought that Lisa was a very likable character and her coach was fascinating. The world-building was well done. I have never been to Dubai but could picture it clearly. This book also has free templates for resumes and email letters that you can download. I cannot wait to try them out. The graphs he uses were a nice touch too. I think this book would also benefit freelancers, not just job seekers. I would definitely recommend having a notepad and pen with you or a way to bookmark pages because there are a lot of cool techniques you will want to try. If you are a freelancer or job seeker, I definitely recommend this book, even if you have been out of a job for a long time.