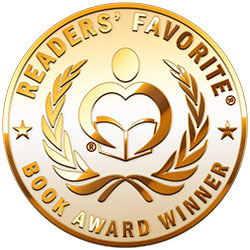 Reviewed by Renee Guill for Readers' Favorite
The Accidental Text by Becky Monson is a lighthearted romantic comedy. Maggie Cooper always enjoyed taking risks and doing things like skydiving. But, after her mother died, she lost her mojo. She tried texting her mother's phone, hoping it would be like therapy. Turns out she was texting someone else, and that someone else was a hot guy. Maggie already had a crush on a co-worker, so she was not sure how this would end up, if she would be able to get her mojo back and if she would ever fall in love.

I thought that The Accidental Text by Becky Monson was a fun read. I loved how she was able to make a tough topic into a lighthearted and hopeful one. The story had a great cast of characters. I loved her best friend Hannah; she had a lot of spunk. I thought that Becky Monson did a wonderful job with world-building. Made me wish I could be there. She also did an amazing job describing in great detail the things that Maggie did, like skydiving. I loved the fact that I got an aha moment from a line Maggie's father said. It was another one of those love triangle tropes, but I loved the way it ended. There is a trigger warning; the story does talk about death, which is what this book is about - the way Maggie handled the death of a loved one. If you have lost a loved one, or love romantic comedies, then I highly recommend this book.