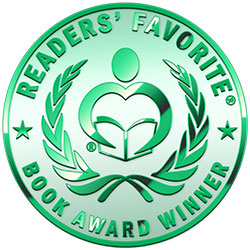 Reviewed by Sarah Stuart for Readers' Favorite
The Austrian: A War Criminal's Story by Ellie Midwood opens with a short prologue entitled "Nuremberg prison, October 1946." Ernst Kaltenbrunner, a former leader of the Austrian SS, has been tried by the International Military Tribunal and sentenced to hang. He is preparing to meet his death, ten minutes ahead, with dignity. The chapters that follow recount the events that led to his trial and the verdict. The author has based this novel not only on actual historical events, but has fictionalised many of the main characters who lived and fought for the Third Reich, such as Ernst Kalterbrunner himself, Martin Bormann, Adolph Hitler's private secretary, and Heinrich Muller, the Chief of the Gestapo.

Ellie Midwood's historical novel, The Austrian: A War Criminal's Story, has a prologue that features the last ten minutes of Ernst Kalterbrunner's life. It seemed an unlikely start to the story, but the drama had me gripped instantly. The secret lies in the sixteen chapters being sub-divided into sections, each with the place and date stated. This makes it incredibly easy to follow a book written almost entirely in flashbacks. Some of them are set in the years immediately prior to WW2; others recount Ernst's earliest childhood memories, including the departure of his father to fight in WW1. Still more show him growing to adulthood and his love life, his first interest being a girl with golden hair who is actually a Jewess. Well-written and researched, the whole book is vivid and intriguing. I recommend it to anyone, whether or not they have a special interest in war stories.