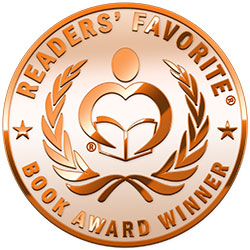 Reviewed by Anne-Marie Reynolds for Readers' Favorite
The Big Lead (A Stella Reynolds Mystery Book 1) by Libby Kirsch is a newsworthy story of intrigue. Stella Reynolds arrives in Montana late at night, ready to start a new job at a tiny news station. Starting work in Bozeman as a new TV reporter is not quite how she envisioned her life, but it's the only news station where she can get work for now. Mayhem ensues as Stella gets to grip with ancient equipment that weighs a ton and works when it wants to. Nothing ever happens in Bozeman – until Stella stumbles across a murder. Together with her co-workers and the girlfriend of the accused, she works to uncover the truth and ends up uncovering a world of corruption. She doesn't know whom she can trust, who might be involved, and what it will cost her to uncover the truth.

The Big Lead (A Stella Reynolds Mystery Book 1) by Libby Kirsch was hilarious from start to finish, with some definite laugh out loud moments. I can see that Ms. Kirsch has drawn on her years of experience to write this story and she has come up with a masterful plot with some very likeable characters. The story followed a natural path with a lot of twists and turns in it and came to a natural conclusion; it was written in a way that drew me in from the very first page and kept me reading right to the end. And when it ended, it left me wanting to read the next book in the series. Very enjoyable, very funny and full of insight, and a nice twist to it as well.