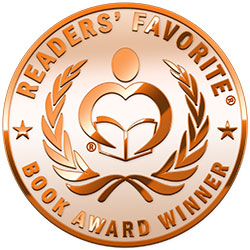 Reviewed by Deborah Lloyd for Readers' Favorite
J.T. Meeks, a 13-year-old outsider in his school, does not subscribe to the popular belief that Bigfoots are creatures to fear. While there are reports that large, hairy beasts are stalking the forests, capturing hikers and hunters, J.T. has a different experience of these non-violent and loving beings. Author Rebecca Coyte presents an intriguing tale in The Bigfoot Rebellion (The Bigfoot Paradox Book 2). Other interesting characters, with varying motivations, are also described. There is Billy Matrix, an eccentric fellow who is relentless in his pursuit of these creatures. Add to the mix a new reality television show, with egocentric, ratings-obsessed Ophelia Everheart. Many other characters round out the cast, as J.T. and others are determined to prove the Sasquatch (the proper name for the Bigfoots) are motivated by good intentions for the earth's environment.

Although this book is geared towards the juvenile/young adult group, it is enlightening and entertaining for the adult reader too. The author has strong writing skills, tying together many characters, scenes, and both realistic and supernatural elements. She moves between two areas of the country, Tennessee and Washington, as well as from this world to the other world, with great ease. Details are sprinkled throughout the text which add to the mystique and drama of the story. How J.T. is able to navigate between these two worlds is also a very interesting perspective. There are many appealing elements in The Bigfoot Rebellion (The Bigfoot Paradox Book 2) by Rebecca Coyte.