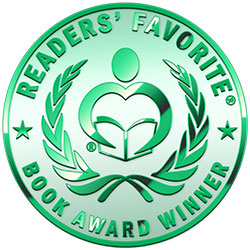 Reviewed by Emily White for Readers' Favorite
Rory D Nelson wrote an epic and unique fantasy in The Brotherhood of Merlin which chronicles the adventures of the Knights of the Round Table. It is a continuation of the saga of Merlin, a wizard that many readers will be familiar with. As a boy, Merlin was locked away in a terrible prison. But now he is in charge of a handful of fellow men who think like him and want the same goals as he does. The Brotherhood of Merlin starts five hundred years after King Arthur's death. King Jason is the new ruler and he is a bloodthirsty tyrant that wants to take over neighboring villages for the valuable mineral rights. When King Jason swoops down on the villages to pillage, plunder, and destroy, Merlin and his brethren might just be their only hope of salvation. Merlin has the magic of premonition and telepathy on his side. The villagers can only hope that Merlin's magic is as powerful as it was 500 years before.

The Brotherhood of Merlin is the true definition of an epic fantasy and will please readers who enjoy worlds like this, full of fighting, danger, magic, and secrecy. Rory D Nelson created a beautiful world by taking a character that we all love and know and making him into something different and exciting. This is a unique story because it puts Merlin in a different situation and shows what he is capable of doing. I liked the way Nelson gave us something familiar, but put his own unique twist on it.