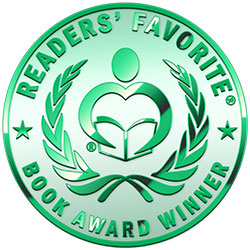 Reviewed by Mamta Madhavan for Readers' Favorite
The Cadence of Gypsies by Barbara Casey is a story of intrigue that unravels slowly when Carolina Lovely finds out that she is adopted. She learns this at the age of eighteen when her adoptive parents give her a box. Inside she finds a letter written by her mother in some unknown language. Carolina decides to find out more about her past and she travels to Italy to do just that. She also takes three girls from the orphanage where she is working with her on the trip. The journey sees them traveling into the mysterious world of gypsies and their traditions. These three girls also prove to be helpful to Caroline on the trip.

The plot has many twists and turns that make it a compelling as well as a captivating read. The story has been developed cleverly and all the characters complement each other beautifully. The gypsies provide an element of mystery, magic and enchantment to the story. Carolina's love interest also plays an important role. The story has many colorful characters whose histories are woven into each other with a subtle cadence and rhythm that makes it an interesting read. The old Catholic Church, the orphanage school in North Carolina and the gypsy camp near Rome are all fascinating subjects. The ancient manuscript which Carolina gets from the box is equally mysterious and makes the story intriguing. I would recommend this book because it interesting, colorful and clever.