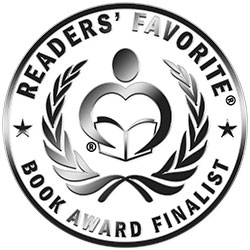 Reviewed by Vincent Dublado for Readers' Favorite
As the third book in Leonard Krishtalka's Przewalski Mystery Series, The Camel Driver is a surprisingly engaging mystery novel with an elaborate historical background, and it is clearly written not just to entertain but to offer something truly original. The center of mystery and intrigue takes place at the Carnegie Museum where an award-winning diorama called Arab Courier Attacked by Lions is vandalized. The vandal responsible cut open the taxidermied camel and took something from its belly. Detective John Mazeroski deduces that somebody sewed a child up in the camel's belly. Having once worked as a paleontologist for the museum, Detective Harry Przewalski is called in to help investigate. Liza Kole, a paleontologist who once had a romantic relationship with Harry, supplies him with the necessary information about the diorama's history and the gifted taxidermist who created it, Jules Verreaux. Other than a stolen mummified child that was once stuffed inside the camel, more questions pop up as the museum's physical anthropologist, Anna Storck, commits suicide two days after the vandalism. As Przewalski tries to add it all up, it leads to a motive that has something to do with fame and recognition.

The genius of The Camel Driver not only lies in its triumph of evocative prose, but that it also gives a strong look at the past and introduces you to the life and work of Jules Verreaux, and why he became infamous for the work to which he had dedicated his life. Another extraordinary personality in this novel is Christine Dumoulin, who brilliantly uses a patsy to advance her own interests. Leonard Krishtalka's writing proves to be powerful and poetic, especially when he delves into the consciousness of his characters. Przewalski has his own past, but he keeps himself in check and does not let it get in the way of his sleuthing. It is one of the best qualities of this series and the way he solves the mysteries thrown at him. The Camel Driver has the power to tantalize and create rare cases you don't read in the news every day. This is an intelligent must-read that brings back the chutzpah to the noir.