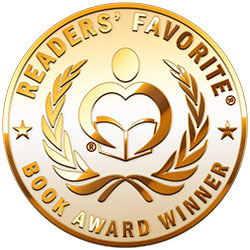 Reviewed by Anne Boiling for Readers' Favorite
Eight years ago, Kylee disappeared. Her parents, Stan and Maggie, mourn her loss. Their desperation destroys their marriage. Just as suddenly as Kylee disappears, she reappears. She is wearing the same party dress, and she appears to be the same age. More than one faction is after the prize. This is truly a love story where the parents will risk anything to protect their daughter.

When I started reading "The Chain", I suspected a typical kidnapping/missing girl plot. "The Chain" is anything but typical. The plot is original, unique, and fantastic! The characters are well developed. There are unexpected twists and turns that keep the reader eagerly turning the pages. At times the reader will be guessing, who are the good guys? Will the Weavers survive? Is Kylee really the daughter of the Weavers? Who is the Big Man? This book has it all including a Native American hero. I want to tell you more about this book, but it would spoil the story if I did. This book is a must read, put it at the top of your reading list for this summer!