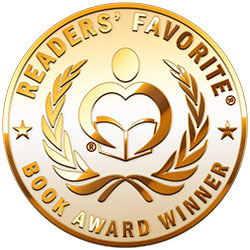 Reviewed by Lex Allen for Readers' Favorite
Jake Palmer - investigative consultant and former US Navy SEAL - has signed on as a contractor with a top-secret US Joint Special Operations Command team in Islamabad, Pakistan. Palmer is teamed up with Fiona Collin, an operative he's worked with in the past and a woman he may still love. The pair is set to investigate a Pakistani nuclear launch in a major dispute over the Kashmir region. The situation grows ever tenser with the discovery of a shadowy figure, the Chameleon, who may intend to divert a nuclear warhead to the West when the war begins. The nuclear clock has moved from one minute to midnight, and Palmer and Fiona must risk everything to stop what would be the world's first act of nuclear terrorism.

Though fourth in the Jake Palmer series, The Chameleon is my first read from author Ron McManus, and I guarantee it won't be my last. Verisimilitude, a sense of reality, is a vital key for my determination in rating any book I read for review, and Ron McManus clearly understands the art of making a fictional story real. The Chameleon story rocks with reality from the action scenes to the in-depth knowledge of covert military action, counterintelligence operations, government foreign policies, institutional insider information, and finally, but most assuredly not the least, characters that are as real as any living person you'll ever meet. Setting the story in the middle of the years-long, real-life saber-rattling between India and Pakistan over Kashmir is another example of McManus' understanding and skills incorporating that all-important authenticity. Ron McManus has either worked in intelligence or covert military organization, or he's done some phenomenal research. Regardless of which it is, I am confident he has produced a fast-paced, action/adventure thriller that will ultimately give every international top ten bestselling thrillers a run for its money!