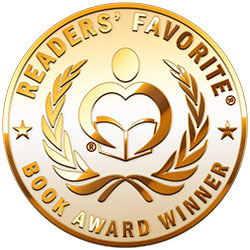 Reviewed by Kristine Zimmerman for Readers' Favorite
The Choices I Make by Michael Gordon is the latest in his series of books on Self-Regulation. Josh is a preschooler who is learning how to deal with his emotions in a positive way. When Josh gets home from school, he discovers that his sister is playing with his favorite toy. Josh gets upset with her. His dad hears the commotion and teaches Josh a simple way to control his emotions. Throughout his week with his friends and parents, he is confronted with different frustrating situations. He thinks about what his dad said, how he has the opportunity to make each situation better or worse and proceeds to calm himself down. Attached to the end of the story are a few black and white illustrations from the book, perfect for coloring.

The Choices I Make is a story that discusses a necessary skill young children need to develop in a very kid-friendly way. By describing situations that all kids are familiar with, Gordon draws them into the story right away. The illustrations are bright and bold. Josh's expressions are easily decipherable on each page. Preschool and early childhood educators will appreciate the simple steps kids can use to gain control of their emotions. It's very clear that feeling strong emotions is normal but kids (and adults) have the choice on how to react. Being able to understand how your reactions will impact others is a valuable life skill. The Choice I Make is a stellar addition to the self-regulation series.