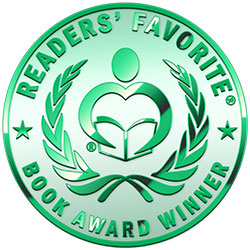 Reviewed by Nicholus Schroeder for Readers' Favorite
The Coffin: The Scarry Inn Book 2 by Shirley McCann takes place in Arizona in the town of Frighton. Clare and her friends, Lise and Kelly, are gifted a weekend getaway at The Scarry Inn courtesy of Clare's aunt Rita. The Scarry Inn is having a grand opening and the owners want to make the inn memorable for their first guests, so the inn hosts a murder mystery weekend: an event where a fake death is staged and the participants play at being detectives, trying to solve the staged murder. However, things don't go according to plan, as the guests discover that there has been a real murder and the killer is still amongst them. To make matters worse, the town has just been hit by a tornado, there is neither cell reception nor power, and the killer could strike again at any moment. Will the guests survive their horrific ordeal?

The one word that best describes The Coffin is extraordinary, for it was truly a joy to read. Everything from the plot to the characters was well thought out. The plot, dare I say, is far better than most horror movies, and I absolutely love that author Shirley McCann didn't include tropes from the horror genre such as stereotypical characters. Each of her characters is well-developed and organic, never classified into stereotypes like geek or jock and so on. Another thing that I liked about this book was how it succeeded in giving me a good scare, as there are some eerie moments where my hair really stood on end. In conclusion, I would definitely recommend The Coffin to people that are fans of the mystery genre, and also those that want to give the mystery genre a shot. This book will exceed your expectations and is well worth your time.