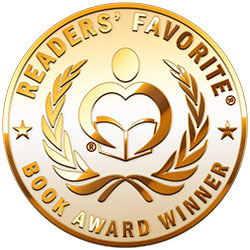 Reviewed by K.C. Finn for Readers' Favorite
The Cold Trail is a work of suspenseful dramatic fiction penned by author J.C. Fields and the fourth book in the Sean Kruger detective mystery series. Retired FBI profiler Kruger is busy teaching at his university campus when a graduate student is suddenly kidnapped. Kruger finds the circumstances too familiar to ignore and sets about reopening a case from more than twenty years ago, and a series of further disappearances in its wake. With the help of his IT expert and friend JR Diminski, the data is crunched and the clues are unearthed to attempt to catch a killer, but Kruger has to face the risk that he might fail at the case yet again.

Readers who enjoy a tightly contained plot with strict turns and sharp twists are certain to unpick every enjoyable detail of author J.C. Fields's creation. Sean Kruger is well developed as a powerful and capable central figure, leading the investigation with a gravitas that well becomes his age and experience. I found the plot links and evidence highly realistic, like following a real crime scene, and the profiling skills that Kruger displays are beautiful to watch and figure out alongside him. The descriptions add to the scenes only when necessary, relying largely on dialogue and character representation to drive the most compelling of moments. As such, the narration is quick to read and full of little details not to be missed, making it a fast-paced page-turner. Overall, I would highly recommend The Cold Trail to crime fans everywhere.