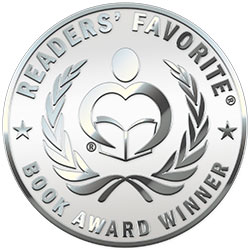 Reviewed by Alice DiNizo for Readers' Favorite
Claire Bead is twenty-three years old and dreams of becoming a successful author. She begins a story with "dhis train don't stop dheah anymoah" which is what she hopes to be the dialect of a Southern character. And then she can write no more. She falls asleep and awakens at 11:33 a.m., hours after she was supposed to fill in for a co-worker. Armed guards show up at her door as does her fellow cash supervisor. Claire steps out to a nearby window sill thinking "now or never" and jumps off, finding herself in a vortex. She lands on cool, dark grass. All of a sudden, Claire finds herself in Cloak Valley and is greeted by a burly but pale man with black shaggy hair, eyebrows and a full beard. He identifies himself as Art and immediately asks Claire how she got "all the way out here". Art proceeds to tell Claire that Cloak Valley is not the nice place it seems and that once she has clothes and is fed, he will get her back to where she is from but first he must get her into a nice safe spot. And thus begins the bizarre adventure that is "The Dash" as Claire and Art meet up with the strange Smith family, the large and welcoming Des Moines family as well as Zolltech and a few other characters.

"The Dash" is a unique novel filled with normal characters like Claire and Art and lots of bizarre creatures like the Smith family and the huge but unusual Des Moines family. Claire and Art face different situations throughout this story that are not true to life as the reader knows it, to say the least. The dialogue suits the story as does the plot, which takes Claire and Art on some unusual adventures until on the last page a vortex is seen in the sky. Could it be the vortex that brought Claire to Cloak Valley and which will now take her on to wherever she is going? "The Dash" is guaranteed to take brave readers into a land filled with people never encountered before. It is a fun read for the reader who is not afraid of venturing into different styles of writing.