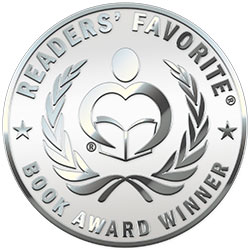 Reviewed by Rosie Malezer for Readers' Favorite
The Deadly Scarab is the third book in the Crime Cats series, both written and illustrated by Wolfgang Parker. After a botched robbery by Corwin Bachert, Clintonville's young resident superhero, Jonas Shurmann, suddenly finds himself in possession of a mysterious ring. Rumored to have once been worn by the boy king Tutankhamun, not only does the ring, which bears upon it the most unusual, animated and beautiful scarab, bring with it mysterious visions, but it also sends young Jonas' mind into a tailspin as voices in Jonas' head convince him that two new people in town are out to destroy him. With time definitely not on their side, Jonas' best feline friends, Catbob and Neil Higgins, work furiously to try to bring their friend back to the safe side of reality, saving him from the darkness hidden within the ring. If they fail, they could lose their superhero friend to the darkness forever.

I have been a long-time fan of the Crime Cats series and was so excited to see a new book had been released. Wolfgang Parker's remarkable tale of a young boy who has the ability to literally speak to and understand cats is the perfect recipe for many wondrous adventures. The curious robbery at the beginning of The Deadly Scarab set the perfect scene for introducing the mysterious ring. It was wonderful to see Jonas' home and school life explored much more deeply than the previous books, and with Catbob and Neil Higgins coming to the rescue of our junior superhero, it made for quite a twist. Mayhem and mystery are jam-packed into the pages of The Deadly Scarab, and I could not sing the tale's accolades loudly enough if I tried. I wholeheartedly recommend The Deadly Scarab, as well the first two books in the Crime Cats series, to all young readers aged 7-15 years who enjoy a great mystery entwined with a plot line filled with action, adventure, humor, friendship and, of course, a love of all things feline.