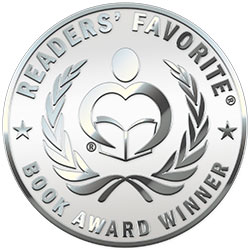 Reviewed by Jack Magnus for Readers' Favorite
The Dog Thief and Other Stories is a collection of literary fiction stories written by Jill Kearney. Kearney writes about people living in impoverished and remote parts of Washington State, and the animals who form, in many cases, their reason for living and their connection with the rest of the world. She has been involved in animal rescue as well as worked as an in-home care provider, both of which gave her insights and anecdotes that fuel her stories. In The Dog Thief, Donald was the last surviving member of his family. His mother had been an unpleasant and vicious woman who alienated everyone who had the misfortune to meet her. Her two children, Donald and his sister, were dragged along behind her as they grew from terrified toddlers to reclusive teens grown soft from lives spent indoors. Blacksnake, their neighbor, had wholeheartedly despised the old witch. The daughter, who had actually attempted to be neighborly and took good care of her dogs, was a different story, but her passing meant those dogs were at the mercy of Donald, whose care of his own dogs left something sorely wanting. Elizabeth, another neighbor, had taken a not terribly welcome interest in helping Blacksnake care for his collection of cats. She heard the story of the sister's dogs and decided it was something she had to look into.

Jill Kearney's collection of short literary fiction stories, The Dog Thief and Other Stories, is a beautifully written and enthralling look at relationships between dogs and their human companions that survive even the harshest of economic conditions. Some of these stories are a bit dark and apt to be a bit on the depressing side, but I especially appreciated the way the author creates her tales, peopling them with characters who are unforgettable and dogs who seem to shine even in the darkest of situations. My favorite tale in the collection would have to be the title story. Kearney's characters feel so real and the interactions between Blacksnake, Elizabeth, the animal control officer and the rescue worker are intricately and elegantly woven. Dogs do often seem to suffer from contact with humans, and Kearney's collection highlights the need for low-cost neuter/spay, especially in economically disadvantaged areas. Her dog rescuers? They're heavenly, and the animals all seem to know it. The Dog Thief and Other Stories is highly recommended.