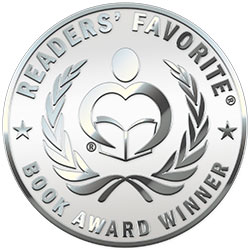 Reviewed by Bernadette Diane Anderson for Readers' Favorite
In this delightful Regency romance, author Laura Beers tells a story based in the 1830s when station, position, and money meant everything and love nothing to the rich members of society in England. Where you came from and how you got there normally dictated where you were going, how you would be treated, and what type of future you could look forward to. Laura Beers' story, The Earl's Daughter: A Regency Romance, tells of a girl of title abandoned at birth to be cared for by family members and later a unique finishing school. She has been taught many good lessons in life that will help her in adulthood in a hard, cruel society but which leave her lacking when it comes to family greed and vengeance.

Several characters play strong roles in this story but two of them take center stage. Lord Hudson and Lady Charlotte meet under strange circumstances and, through various trials and many self-examining battles, they fight hard to keep the other interested in them and pursue ways to make love win the day. Opponents along with enthusiasts make their journey long and arduous. Does love prevail or fail in this gentle, yet at times heartwarming Regency romance?

Laura Beers' knowledge of the time period is very evident in this detailed story of The Earl's Daughter. How people interacted with each other draws all readers into their society, time, and place. It gives a feeling of belonging in a time gone by when one's place in life was well defined. You are drawn in by the need for love to prevail and happiness finally to be achieved by two characters who deserve it. Gently written with a good romantic story and a sting in its tail, plus a thrilling last resort move make this a great read for lovers of the Regency era and newcomers to the genre alike.