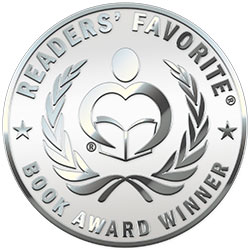 Reviewed by Melanie Kennedy for Readers' Favorite
The Eros Machine by R. Prior is a science fiction novel exploring the age-old question: are we alone in the universe? Doctor Stuart Graham has spotted something extraordinary in a photo taken of the asteroid Eros. It seems there's something alien on the asteroid, and it's moving steadily closer to Earth. Before long the object is making contact with humans and is graciously offering technology beyond their wildest imaginations. As many would surmise, an alien presence brings out the true nature of humans, and before long tensions escalate toward World War III erupting. With all that on humanity's plate, they need to contend with another alien species invading the solar system – ready to start a fight with humans and benevolent aliens alike. The real question arises: is it better to be alone in the universe?

R. Prior has created a thrilling scenario of earthlings meeting aliens. The Eros Machine explores what would happen and how we'd act if humans and aliens ever made contact. Prior was spot on in describing what humans would do with unimaginable power, and how quickly it would go wrong. Prior creates an emotional connection with the reader by writing in the first person which keeps you engaged and invested. The book contains technical terms and concepts, but Prior does an effective job of not making them confusing or turning them into complex jargon that a non-rocket scientist like me would not understand. This is an exciting novel about space and aliens and can be enjoyed by young adults and grown-ups alike.