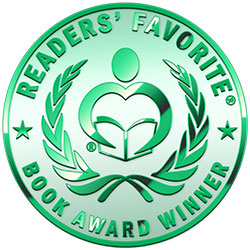 Reviewed by Java Davis for Readers' Favorite
When Chris Fagan's husband Marty suggested that they go to the South Pole, Chris's first reaction was that of a mother, envisioning leaving her son behind for an extended time period. But eventually, the lure of the big adventure caught her imagination. Chris and Marty were power runners and expert climbers. They'd met while climbing Denali in Alaska. If anyone could withstand the rigors of such a trip, she felt that they could. The Expedition: Two Parents Risk Life and Family in an Extraordinary Quest to the South Pole is written by Chris Fagan. The first third of the book is the three years of preparation it took to get ready for such an extreme trip. They dragged SUV tires through trails to get the feel for dragging sleds filled with supplies. The Fagans planned to make the trip by cross-country skiing, alone, unguided, with no helpful drops of extra food or equipment, for over 550 miles. They tapped every human resource, read everything possible, tasted every dehydrated dish to learn which were edible and which tasted horrible, and learned that paper towels make better toilet paper. Chris explained the processes of managing bodily excretions with easy candor. Since the trip took longer than expected, they had to twice re-ration the food to make it last through to the last day.

I found myself completely immersed in their daily struggles against the bitter cold, raging winds, and mostly hostile terrain. During white-outs, all they could see was white, while making sure to keep eyes on one another. Back home in Seattle, their son was coping well with his string of babysitters. Since the Fagans had the ability to phone home via satellite, they kept in touch with their son, friends, family, and the schools that were dialed into the daily blog posts. Yes, the Fagans finally completed The Expedition to the South Pole. Going back home, the world had an amazing array of colors, after so much white, and friendly hugs. As satisfying as it was to complete this arduous trip, the couple was determined to plan future adventures. The most important lesson the couple wanted to impart was to their son, that life should be filled with grand adventures. This is an unqualified, non-stop 5-star book!