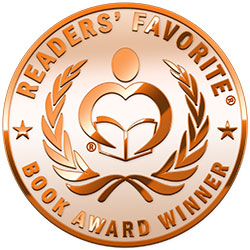 Reviewed by Lorraine Cobcroft for Readers' Favorite
The Fabric of Us by Kimberly Wenzler is a delightful work of women's fiction that reassures us beautiful, lasting romance is possible, even against the odds. Olivia Bennet has just turned fifty. She and her husband, Chris, married young. With their oldest child now adult and married and their younger child close to finishing college, they are planning the life they feel they missed when the first of many curveballs plunged them into a life of hard work and financial struggle. They made their bucket list, and now they are planning to travel. But life throws them more curveballs.

Kimberly Wenzler relates Olivia and Chris's story in chapters that alternate between past and present. I found this a little off-putting at first, but the characters came to life, and I warmed to them. It was easy to relate to the challenges they faced. The story begins with the couple studying at Boston College and Chris playing in a band with college friends. When an unplanned pregnancy disrupts their career plans, they face a tough choice. Years of struggle do not weaken their deep and abiding devotion to each other. Life happens for all of us. Plans get disrupted, and you make adjustments. Challenges break some couples, but others, like Olivia and Chris, weather the storms together. Like all couples, Olivia and Chris faced challenges that threatened their bond and tested their personal strength. But their love carries them through, and they set an excellent example for readers who may be just beginning their journey as a couple or a family. The Fabric of Us is an enjoyable and beautiful love story, and I look forward to reading more of Kimberly Wenzler's works.