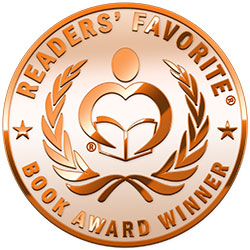 Reviewed by Vernita Naylor for Readers' Favorite
There has been a slew of kidnapped and missing children that is stumping the FBI. The Faithful by S.M. Freedman is an audio book narrated by Tanya Eby. Dr. Rowan Wilson is beginning to experience some strange dreams that are keeping her off course. She seems to be blacking out and unable to remember things about her current life, but is beginning to remember things about her childhood. She recalls a children's chant, which means Remember Return. She doesn't understand what this chant means and why this is happening. Her friendship with Agent Sumner is helping her to recall the past that was once lost to her. Now as Sumner gets deeper into helping Dr. Wilson understand her past, he is beginning to revisit his past as well. Sumner discovers later that the missing children are a part of his past. These kidnapped and missing children are special. These special children are housed at a camp for children with psychic abilities. These psychic abilities are being honed for the world's destruction. Will Dr. Wilson's and Agent Sumner's pasts change the course of things?

I always enjoy listening to an audio book. The Faithful by S.M. Freedman allowed me to just relax and let the story take over. It was interesting to see how all of the elements of the characters - from the missing children and Agents Metcalf and Sumner to Dr. Wilson - all gelled together. What a small world! While I enjoyed listening to this story, it got a little edgy due to its sexual overtones and choice words, but yet it's a great story. If you want to kick back and listen an audio book that will keep you engrossed and engaged, The Faithful by S.M. Freedman is ideal.