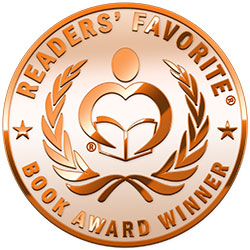 Reviewed by Ruffina Oserio for Readers' Favorite
The Far Horizon is the second book in The Macquarie Series by Gretta Curran Browne, a historical novel with strong and elaborately developed characters; a story that captures the beginnings of a nation that eventually became known as Australia. In this narrative, a British officer, Lachlan Macquarie, who has served his country in America, India, Egypt, and the West Indies is sent on a new mission, a place where life is very difficult. A strong hand is needed to help a population suffering from famine, tribal conflicts, and other ills, and Lachlan demonstrates a unique leadership. His young companion, George Jarvis, meets and falls in love with Mary Neely, a bitter young British woman who learns the joys of life from George. Can anything good be made of this convict colony?

The story is set in the early nineteenth century and follows strong historical characters in what once was a convict colony. The narrative is done in a clear and arresting voice. The plot is well imagined and it has wonderful historical elements, a setting filled with imagery that evokes the physical challenges. Against this backdrop, Gretta Curran Browne crafts a narrative that is gripping, weaving in themes of politics, love, colonization, and a lot more. The story is character-driven and I enjoyed the author's ability to show how the characters evolve. The romance between George and Mary adds an interesting spice to the story and readers will enjoy how love can transform a woman. I enjoyed the strong narrative voice, the vivid historical details, the compelling characters, and the skillful development of the historical setting.