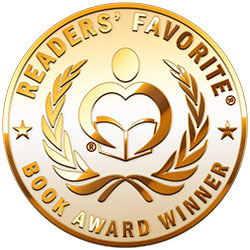 Reviewed by Emily-Jane Hills Orford for Readers' Favorite
What defines a single person's life? Is it the number of people they reach out to? And how they reach out to them? The memories of award-winning author Rachel Field speak of her humble ability to love and show compassion, to care about others, and, most poignantly, her "welcoming smile." But, sadly, the memories of this person speak little of the writing that earned her some recognition. She wrote poetry, prose, children's books, plays, and won awards for her work, most particularly the esteemed Newberry Medal, but there was so much mystery surrounding this woman and, sadly, a compelling sense of loneliness. How could someone so loved and revered by others be so painfully lonely?

When Robin Clifford Wood purchased Field House on an island off the coast of Maine, little did she realize that she was walking into a time capsule of an early twentieth-century woman's life, an icon in American literature who has been sadly forgotten over the years since her passing. Memorabilia from the author's time spent at this special summer get-away were scattered around the house and the island on which it sat, memorabilia full of stories in themselves. Robin felt a connection and was compelled to do research on this fellow author; the end result was an in-depth, much-needed biography of Rachel Field, The Field House: A Writer's Life Lost and Found on an Island in Maine. The intention was to write a biography, but the book took on a story of its own: a creative nonfiction story combining the lives of Rachel Field with that of her biographer, Robin Clifford Wood.

Chapters include detailed accounts of various time periods in Rachel's life while also including the biographer's experience in researching these snippets, written cleverly as a letter to Rachel explaining her intention and focus. In her very compassionate Prologue, the biographer concludes: "Rachel Field gave me many gifts. One of them was a reminder to embrace life with the heart of a child and the soul of a poet. Another was the inspiration to write." This is a powerful biography/memoir/work of creative nonfiction about an icon in American literature.