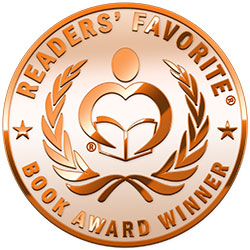 Reviewed by Patricia Bell for Readers' Favorite
The Fountain by Suzy Vadori is the first book in The Fountain book series. It starts out with Ava Marshall on her first day at the new boarding school, St Augustus. Right from the start, Ava seems to hit it off wrong with Courtney, a girl on her swim team. For whatever reason, Courtney does not want Ava on the swim team and tries to get her disqualified. Ava, a nice girl, and not understanding why all this is happening to her, happens upon a wishing well in the west woods of the grounds, where she makes a wish that changes her life more than she'd bargained for. From the moment she realizes her wish has been granted, she begins trying to figure out how to undo it. She enlists the help of a new friend, Ethan, which serves to complicate her life even more.

Suzi Vadori has done it again! The Fountain was a splendid read from start to finish. As a matter of fact, once I started, I don't think I set it down until it was finished. I love her characters. Ava is a sweet girl who has a soft heart. My kind of girl. The story did not end quite the way I expected it to, and that made it all the better. There were many unexpected turns throughout the book that left my mouth hanging open. The Fountain is a good read for tweens and teens and, as a parent, I would have no problem allowing my teens to read it. No sexual situations or harsh language, just good wholesome fun. Great job once again, Suzi!