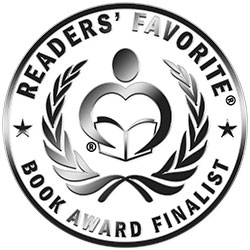 Reviewed by Foluso Falaye for Readers' Favorite
The Future Normal: How We Will Live, Work and Thrive in the Next Decade explores different innovative practices and groundbreaking ideas in various industries and societies around the world. Rohit Bhargava and Henry Coutinho-Mason spent most of the last decade examining early signs of transformations in different fields that are likely to shape our world. The book is divided into three parts. The first focuses on the changes that could occur in the experience of individuals relating to relationships, health, learning, and other aspects of day-to-day life. The second examines how we're likely to work, consume, and live together in our societies. In the final section, we see long-term innovation and a prediction of humanity's chances of surviving with futuristic cities, environments, agricultural practices, and governments.

The book includes substantial references, insightful quotes, a summary at the start of each section, and a comprehensive appendix. I learned about many things I never knew existed, such as stealth learning and job sharing. Apart from preparing readers for the future, The Future Normal also incorporates a writing style that's suitable for today's generation and possibly the next since it is concise, graphically appealing, and captivating enough to reach all readers. If you love reading about new trends, innovations, and technology, you should read Rohit Bhargava and Henry Coutinho-Mason's work. You will be inspired to embrace new ways of doing things that will improve your health, learning, relationships, mental health, work culture, and general well-being.