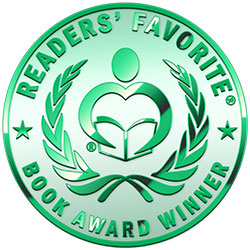 Reviewed by Anne-Marie Reynolds for Readers' Favorite
The Girl in White Pajamas by Chris Birdy is a story of love, lies, and deception. Bogie McGruder receives word that his brother, Officer Bud of the Boston PD, has been shot dead. He returns for the funeral, hoping to catch a glimpse of Bailey, his ex-lover, and his daughter Isabella whom he has never met, before flying home. Things never go according to plan, though. Bailey contacts Bogie, looking for protection because she believes someone is hunting her down to kill her. Bogie finally gets to meet his love child and discovers that he never stopped loving her mother. What should have been a simple job of protecting Bailey turns sour when he gets dragged into the Boston PD's investigation into his brother's murder, despite his best efforts to stay out of it. Isabella, a little girl who has an obsession with martial arts, seems to be the only pure person in a world filled with liars and deceivers.

The Girl in White Pajamas by Chris Birdy was a well written novel that has obviously been researched. The characters fit the storyline and I found it to be one of those stories that, although it didn't grab you from the first, it slowly drew you in, like a spider catching its prey. I soon found it was hard to put down, needing to know what was next, and eventually I was so embroiled in the plot that it was impossible to put it down without wondering how the story would end. Great story, I'm very impressed.