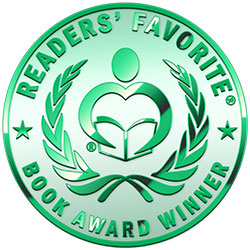 Reviewed by Maria Victoria Beltran for Readers' Favorite
The Girl Who Counted Numbers: A Novel by Roslyn Bernstein is a well-written and well-researched historical work that chronicles a young woman's quest to solve a family mystery. Seventeen-year-old Susan Reich graduated from high school early and wants to take a break by going out on her own, like taking a road trip west, but her father has other plans for her. Instead, she is sent to Israel to try to find a missing uncle. Yakov Reich stayed behind when her father and his family left Poland for the US in 1920. When the Nazis arrived in 1939, no one knew what had happened to him. Against the backdrop of the Eichmann trial in Jerusalem, Susan is forced to confront her own identity, go to unexpected places, and witness the struggles of a country in the aftermath of the Holocaust.

Roslyn Bernstein's The Girl Who Counted Numbers is a thought-provoking novel that offers a unique insight into this appalling part of history. There are already many accounts informing the reader of what the Holocaust was like, but this book increases our understanding and empathy. Revolving around a fictional young woman's search for her uncle in Israel and not the work of a survivor, every word in the novel surprisingly rings true. As the main protagonist explores her growing emotions and gets entangled in the political issues of Israel, her character becomes highly relatable. It will not be easy for readers to anticipate the plot twist toward the end of the novel, but it also feels inevitable in the context of the action. Highly recommended!