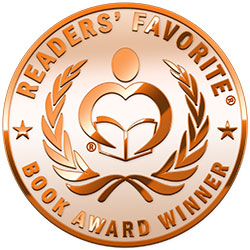 Reviewed by Anne-Marie Reynolds for Readers' Favorite
The Greatest Treasure by Anne Lacourrege and Joshua Wichterich is a children's action story. Lily lives in an apartment in a house owned by her grandmother. The house was old and Lily is intrigued by a door that is never opened. She's disappointed when she learns the key has gone missing but then, one night, she hears a voice asking her to open the door. Playing in the basement the next day, she discovers the key and that night, she opens the door. What she finds there is amazing – a hidden room with a secret. But what is the secret and what will Lily do with it?

The Greatest Treasure by Anne Lacourrege and Joshua Wichterich is a lovely story about family and love with some great drawings. It's a fun tale about a little girl who discovers a secret room and learns that the greatest treasure of all is within. The authors have created some wonderful characters and a narrative that's easy to read and follow. It's perfectly suited to its target audience and the colorful illustrations help children to picture the events for themselves. Hopefully, the book will teach its readers to appreciate what they have and not to keep looking for hidden treasures that may or may not be there. This is a good choice for bedtime story time but I would also say that it should be on the reading lists for youngsters at school too. It is entertaining, amusing, and a feel-good adventure, highly recommended for all younger children.