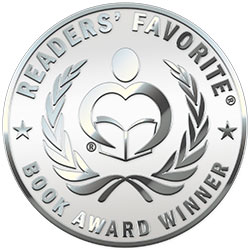 Reviewed by Viga Boland for Readers' Favorite
If you decide to read The Hammer: Why Dogs Attack Us and How to Prevent It by Bryan Bailey, here's some advice:

1) Keep a pen and paper beside you at all times to make notes.
2) Suspend all your warm, fuzzy feelings for dogs in general, and especially about that four-legged buddy of yours who devotedly follows you everywhere, curls up in bed beside you every night, or cutely begs to be picked up the minute you sit down.

Bryan Bailey is about to turn your beliefs that the handsome German Shepherd you trust will protect you, or that your sweet little Yorkie you love to cuddle would never bite you, let alone kill you. And he chooses to do that by shocking you with several heartbreaking stories about folks whose lives were ended or shattered by The Hammer…an aptly chosen word to describe the swiftness of a deadly dog attack. These moving stories, including a very frightening one of Bailey's own which prompted the writing of this book, are shared before the author expounds on and explains what and why the attacks happened. These stories, and Bailey's explanations, are the author's plea to dog lovers to wake up: man's best friend can very suddenly become his worst enemy.

At the beginning of The Hammer: Why Dogs Attack Us and How to Prevent It, the author lists many pages of names and dates for victims of a fatal dog attack. As he tells us, "Since 2005, over 400 Americans have been killed by dogs, and each year, nearly 4.5 million suffer from bites that require emergency room visits." He cites many other statistics and when you read the stories and his explanations, the staggering numbers make sense, but are far from comforting. But Bailey's purpose isn't just to frighten readers into awareness that beloved Fido's aggressive tendencies are generic, dating back to his ancestors, wolves. He tried to do that in his previous excellent book, Embracing the Wild in Your Dog. If you read that, as I did, and didn't come away more convinced you could be attacked by your pet, perhaps The Hammer will hit you over the head with its horrible realities. But, more importantly, what you will take away from this book is enlightenment, knowledge pet owners need to protect themselves, their children and anyone else who might suddenly find themselves faced with your pet's sudden aggression:

Step 1: NEVER assume a dog will allow you to take anything from it without a fight.

Step 2: ALWAYS walk away from the fight.

Step 3: NEVER assume that you will win the fight.

Sage advice. Following the devastating story of a little girl killed by her grandma's dog when she fell off her grannie's lap to retrieve a bit of cheese, an attack which the grandmother herself survived but might not have as she desperately tried to save the child, Bailey states: "Dogs are clueless of our good intentions whenever we try to take something harmful away from them that they wish to eat.

Bailey will remind you of the folly of thinking that only big dogs can kill you: "Of the 74 dog bite fatalities that occurred in the U.S. between 1966-1980, two of the dogs involved were a Dachshund and a Yorkshire terrier." Surprised? You will be surprised, shocked, disturbed by everything Bailey shares in this very important book. But if you keep your mind open and make notes on The Hammer as you read, you are more likely to remember his advice the next time your pet growls or turns lifeless, staring eyes on you, or your grandchild, or a friend: a hammer-like attack from that pet might be imminent. The life you save by reading this book could be your own, or that of someone you love dearly.