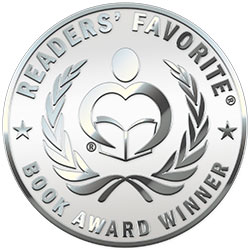 Reviewed by Tiffany Ferrell for Readers' Favorite
Pekin Dewlap has had an obsession with spirits and the unknown for as long as she can remember. This might be because she could actually see ghosts. As she grew older this gift began to wane, but she wants to contact and help spirits still. In high school now, Pekin starts up a ghost hunting business and finally gets her first client. Elonia inherited 12 Elmwood but has had difficulty in fixing it up and selling it. For decades the house had been left unattended and abandoned due to a spirit that drives everyone away. Elonia enlists young Pekin to rid the house of the ghost, so she can sell the place. Pekin gets her two best friends Scout and Amber to help her out with her first job. The supernatural activity takes place immediately after the teens set foot in the abandoned house. The trio soon finds out that the house was the scene of a crime that took place nearly a hundred years earlier. Young Miranda Talbert was fourteen when she went missing and was never found again. After a few weekends of them visiting and cleaning up the old house, none other than Miranda Talbert herself appears. Will Pekin and her friends be able to help young Miranda cross over? Or will her murderer succeed in silencing them once and for all?

I think Pamela McCord did an amazing job with The Haunting of Elmwood Manor: A Pekin Dewlap Mystery. Being interested in the paranormal, I found Pekin and her hobby very relatable. She's a well-written character who is easily likable, along with her best friend Scout. It took me a while to warm up to Amber's character but midway through the book I found myself liking her as well. It's a unique plot that is unlike many supernatural books I have read before. The storyline is easy to follow and grasps readers' attention whether they are a middle schooler or an adult. Miranda's backstory was really chilling and fascinating to read about. The book definitely had a Nancy Drew and Supernatural feel to it. I also liked the ending which was something that I didn't expect but found myself loving. I'd definitely like to read more about these modern-day ghostbusters in the future.