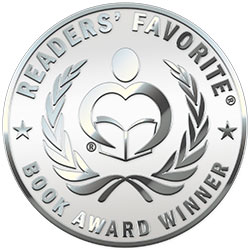 Reviewed by Alice DiNizo for Readers' Favorite
Storyteller, actor, and American Civil Celebrant Gerald Fierst has created a book about weddings, but it's not about how to buy gowns and flowers, arrange for the reception, and where to place the candles. The Heart of the Wedding puts the magic back in a ceremony that people have neglected. He has officiated at many weddings and writes movingly of what a wedding really is: a couple coming together in marriage, their individual pasts moving into a future together. He offers many examples of couples marrying after living together for years and couples marrying with children from former relationships, and merges these with wedding history, poetry, songs and offerings. He concludes by listing the requirements for marriages in all fifty states.

In The Heart of the Wedding, Gerald Fierst has created a well-written and edited, beautifully organized book on weddings as an extraordinarily special occasion that is long overdue. Brides, grooms, and families will welcome this book with open arms for Mr. Fierst covers many options, moving, emotional and practical, that a couple can adapt to their own special wishes.

The index and table of contents are highly useful. Each chapter of The Heart of the Wedding is beautifully laid out with a variety of print formats that lend great appeal to even the casual browser. Black and white photographs of wedding couples add to the text as they are tastefully placed and not overwhelming in number. The Heart of the Wedding would make a perfect gift for any couple planning their special day. It belongs on library shelves everywhere.